Introduction to Management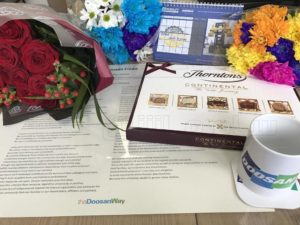 We sincerely welcome you to visit our Web Site.
Our capabilities include importing, supplying, distributing and selling parts, equipment and construction machinery of DOOSAN, which are fully specialized, and using the experience of more than 25 years in the brand of DOOSAN in Iran.
Our imported products, including spare parts and equipment, are constantly renewed and completed, so that we can best meet all requests from DOOSAN customers all over the country.
We promise with certainty that with the best possible facilities and with our unique expertise and expertise, we will provide all your requirements for spare parts and equipment for DOOSAN road construction machinery, including Crawler and Wheel Excavator and Wheel Loader.
We appreciate your support and interest in receiving Doosan Special Services from this company and we will respond to your trust in the best possible way.
With great respect – Ali Maleki (Sam Machine Company Management)